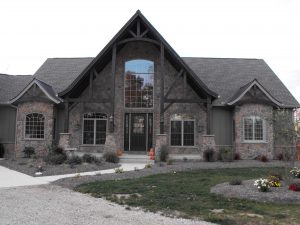 CUSTOM HOMES
We effectively utilize a process known as Design/build to create your dream home. Our customers find the entire process is handled from the very first ideas they envision, to the completion of architectural drawings, through the planning stages of their custom home, and even during the building process, until we've completed their beautiful new home! You will find a group truly dedicated to providing you with only the finest service, and the finest craftsmanship around. We take pride in personalizing your home to your lifestyle, budget and everyday needs.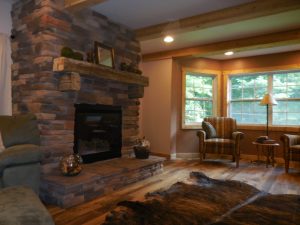 REMODELING AND ADDITIONS
Like our custom homes, we offer a complete turn key process where we can design your project based on your needs and desires and build it to your specifications. Unlike building a new home, adding on to or remodeling your home requires a special and trusting relationship with your builder and his team.
At Gibraltar, we genuinely enjoy getting to know you and your family and strive to provide you with a great experience. We consider the building of these relationships as important as the building of your project. It's more than customer service, it's genuine customer care.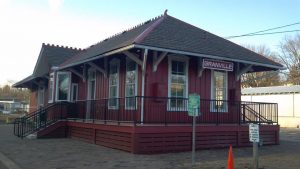 COMMERCIAL CONSTRUCTION
Everyone here at Gibraltar Custom Builders possesses the experience and training to provide the best in commercial remodeling. Our team actively manages daily operations and have been working in the commercial remodeling industry for over 20 years.
Our goal as a company is to establish a reputation for providing top quality commercial remodeling services in the Central Ohio area. Our expertise in construction makes us uniquely qualified to provide these services to you. Our list of satisfied clients continues to grow and we would welcome the opportunity to add your project to our list of successfully completed jobs.

HANDYMAN SERVICES
Need some work done around the house? How about some help with that "honey-do" list - We can help you out with everything from painting & caulking to the most intimidating job. If it has to be fixed, give us a call for expert service, even emergencies!
Call on us any time!
HERE'S SOME EXAMPLES OF HOW WE CAN HELP:
* Fix a leaky downspout

* Re-grade and seed that washed out area of your yard

* Fix the hole in your wall from that outstanding tantrum

* Fix a plumbing leak

* Repair and paint drywall

* Fix/replace a drafty window or door

* ...and whatever else you come up with.